Koar Solutions brings you the best-suited solutions for your business needs. We establish strong relationships so, you can rest assured the solutions you choose and the vendors on your team will provide long-term reliability.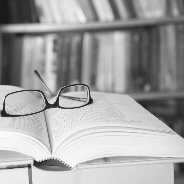 Your needs get our undivided attention
We work for you every step of the way
You will receive the best solution

After several decades in the industry, we know that financial institutions thrive only when provided with quality products and services - and that is paramount to our success as a family-owned business since 1976.
Koar Solutions is the team you want ensuring you receive dynamic results from the offers you select. Our due diligence on products aligns your individual needs with the industry's best solutions.
Koar Solutions was founded to ensure sustainable business relationships by creating strong individualized connections between financial institutions and their insurance partners.
We lead with a Client First mentality which means we put you first no matter what. Client First also means we will always strive to find you the best solutions available with the best carriers around to achieve long-term stability that provides peace of mind for you.
Dedication. Experience. Solutions.